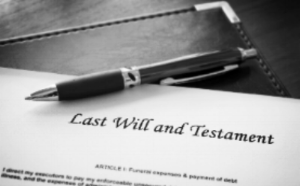 Helping You and Your Family Prepare for the Unexpected
Experienced In The Creation of Wills
It's never to early to plan your Will. We begin by evaluating the client's goals and their family and economic situation. We help clients create estate planning documents to suit their needs and goals. Our attorneys are experienced in preparing:
Wills

Powers of attorney in case of disability, incapacity or unavailability

Advance directives and living wills for health care
If you leave your estate to your loved ones using a Will, everything you own will pass through probate. The probate court has jurisdiction over the process until the estate has been settled and distributed.
If you are married and have children, you want to make certain that your surviving family has immediate access to some cash to pay for living expenses while your estate is being settled. With proper planning, some or all of your assets can pass on to your loved ones without undergoing probate.